If you've never had sex before, chances are good that you find yourself thinking about it from time to time. Or, perhaps, you find yourself thinking about it a little more than from time to time, because when you haven't had sex, but kind of want to have sex it can often feel as though everyone is having it but you. This isn't true, of course, less than half of all teenagers in the U.S. have actually lost their virginity but it's still a fairly pervasive feeling. Even if you are having sex, it isn't all that great, especially when you first start having it. What surprised people the most the first time they had sex. Definitely, no one will ever have the same exact experience doing anything, let alone having sex for the first time. But, as with most things, there tends to be a common ground when it comes to most people's first time that, for whatever reason, it's totally different from what you thought it would be like. So, here are these things that might surprise you the first time you have sex. 
1.  Sex is more painful than you think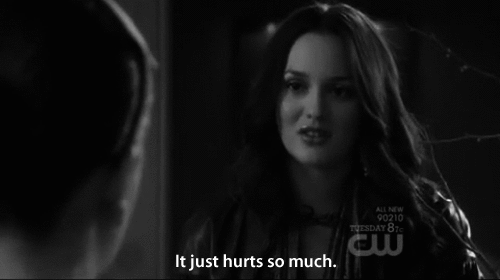 Sex doesn't hurt for everyone on the first time, but it definitely can for some people. In fact, it's possible that you'll feel a bit of discomfort the first few times you have sex. Fraulien_buzz_kill said, "I anticipated this, having been told by my mother, but what I didn't expect and what I do feel like other women should have told me is that it didn't just hurt the first time- it hurt for more than a month of having sex pretty regularly. After I reported on the 2nd time still hurting, a friend of mine told me that this was the case for her too and she had to get what she called a "regiment" with her first where they planned on having sex regularly until it stopped hurting. I just wish I'd know about this. Maybe it isn't the case for all women." If sex is painful for you, make sure you're spending time on foreplay and be open with your partner about what works for you and what doesn't. And, if sex really hurts, it might be worth seeing a doctor see what's going on.